#Education in a wide range of Art and Crafts
#Commissions available at affordable prices
Well Hello Out there !!!! long time since I blogged. So what have i been up to for all this time. I have been very busy. I have joined a networking group which is brilliant ,I have met some amazing people all with a passion for their businesses. there is a Plumber,builder ,Photographer, architect,accountant,sports therapist,mechanic god and so many more quality companies.one of them being a charity helping individuals to live independently. they are called Ruils and are based in Teddington, a
fantastic charity. well I now run an art and craft workshop for them in the Whitton Community Centre every week with another starting in April in Barnes. I love it, its a great atmosphere and such lovely students of all levels and abilities.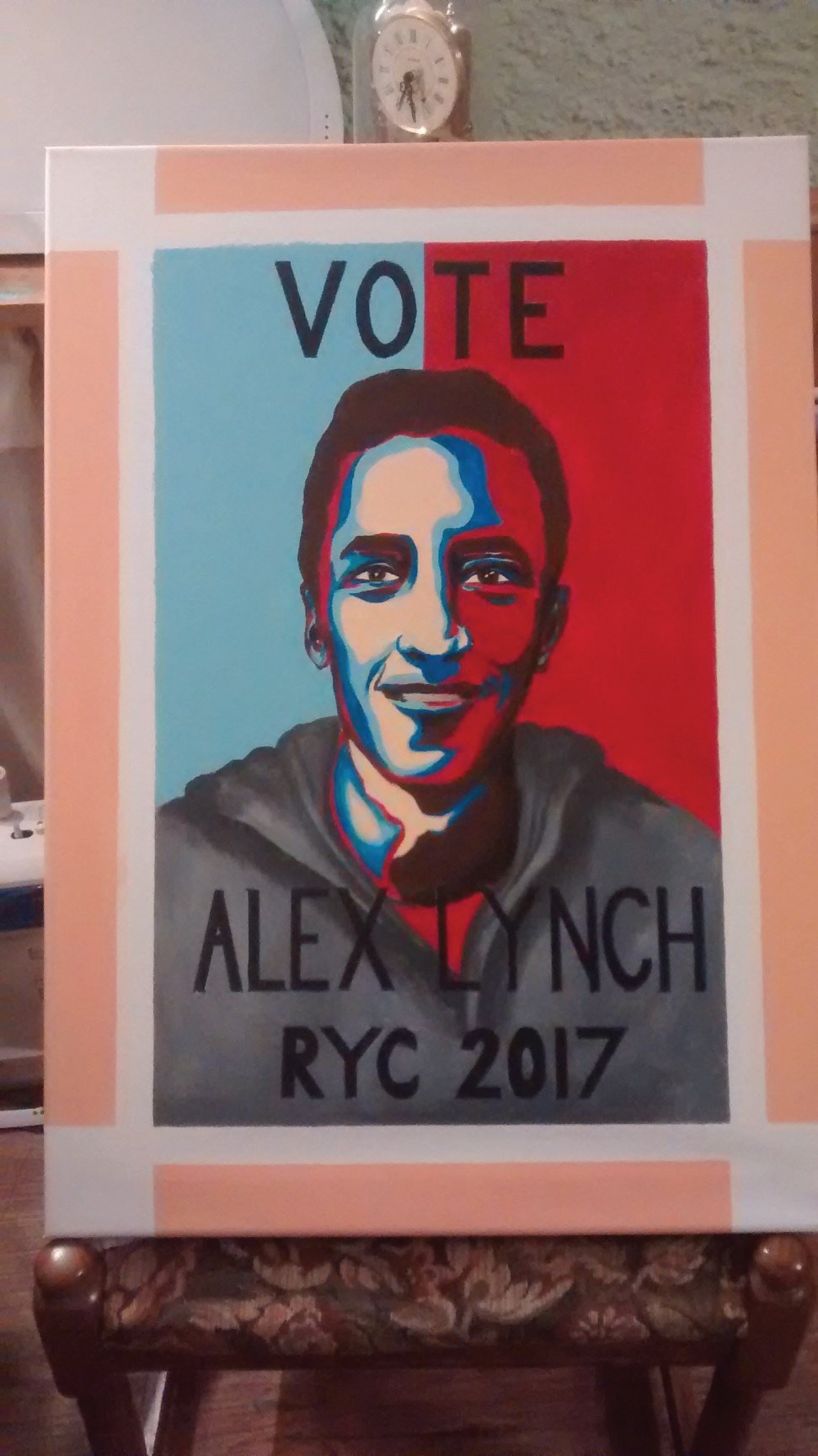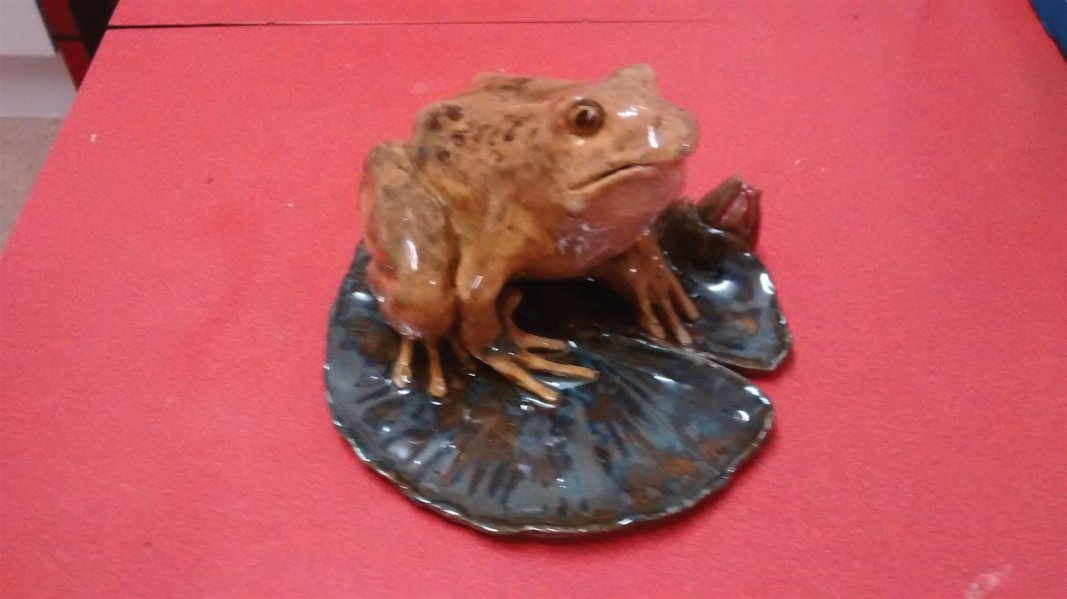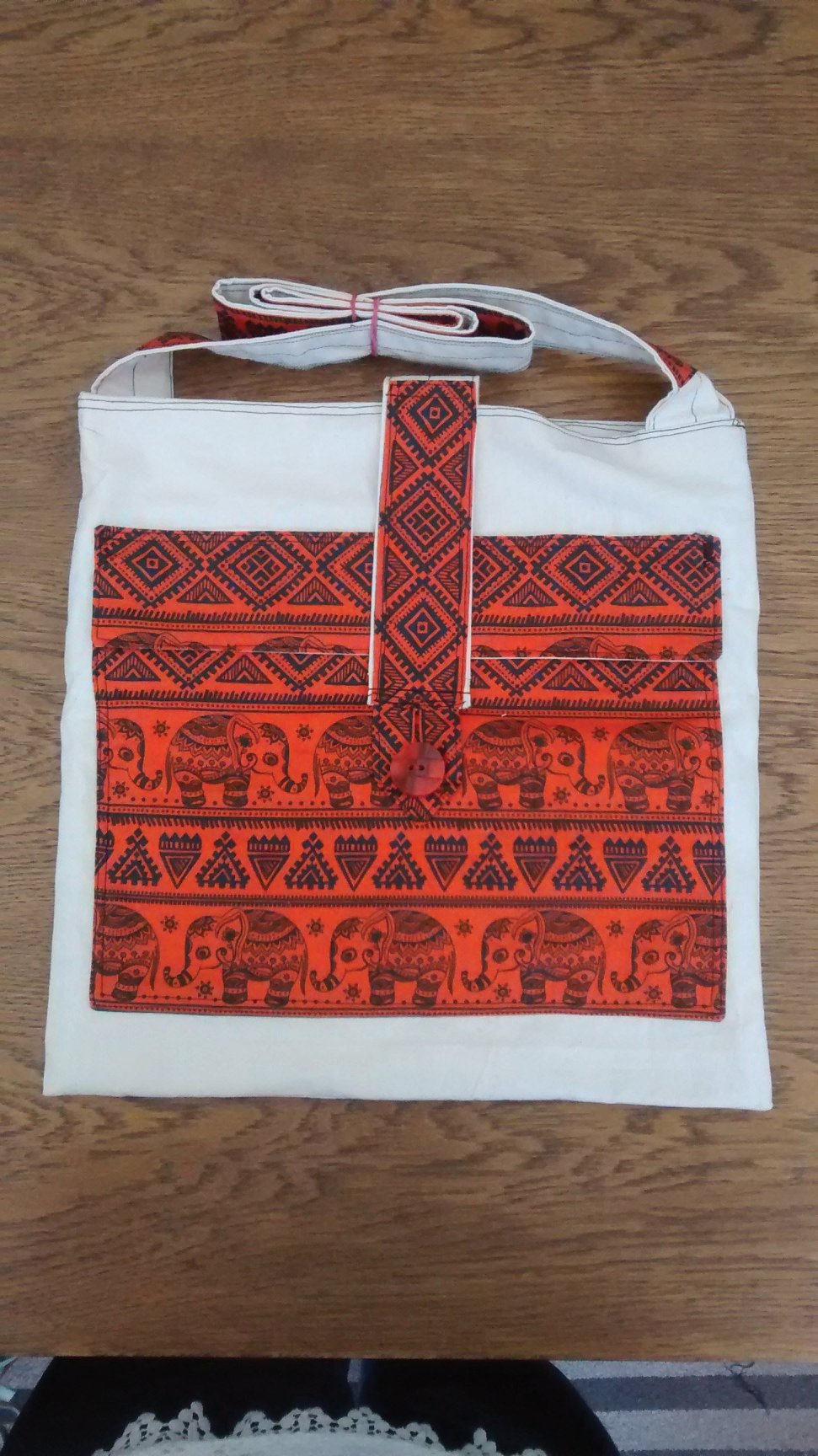 I have also been doing some commissions some of which are .... mugs for ushers at a wedding,a life size frog,  
a ceramic portrait of a pet dog, 6 porcelain soup bowls, mini tea mugs that travelled all the way to India, Roman lamps for a villa on the IOW, handmade personalised bags,personalised Christmas cards, door plaques,campaign poster many more.....

My own workshops at the community centre have been rather slow in January and Feb but are now starting to pick up again The Saturday especially. i am still doing my private tuition for degree, college and home schooled students.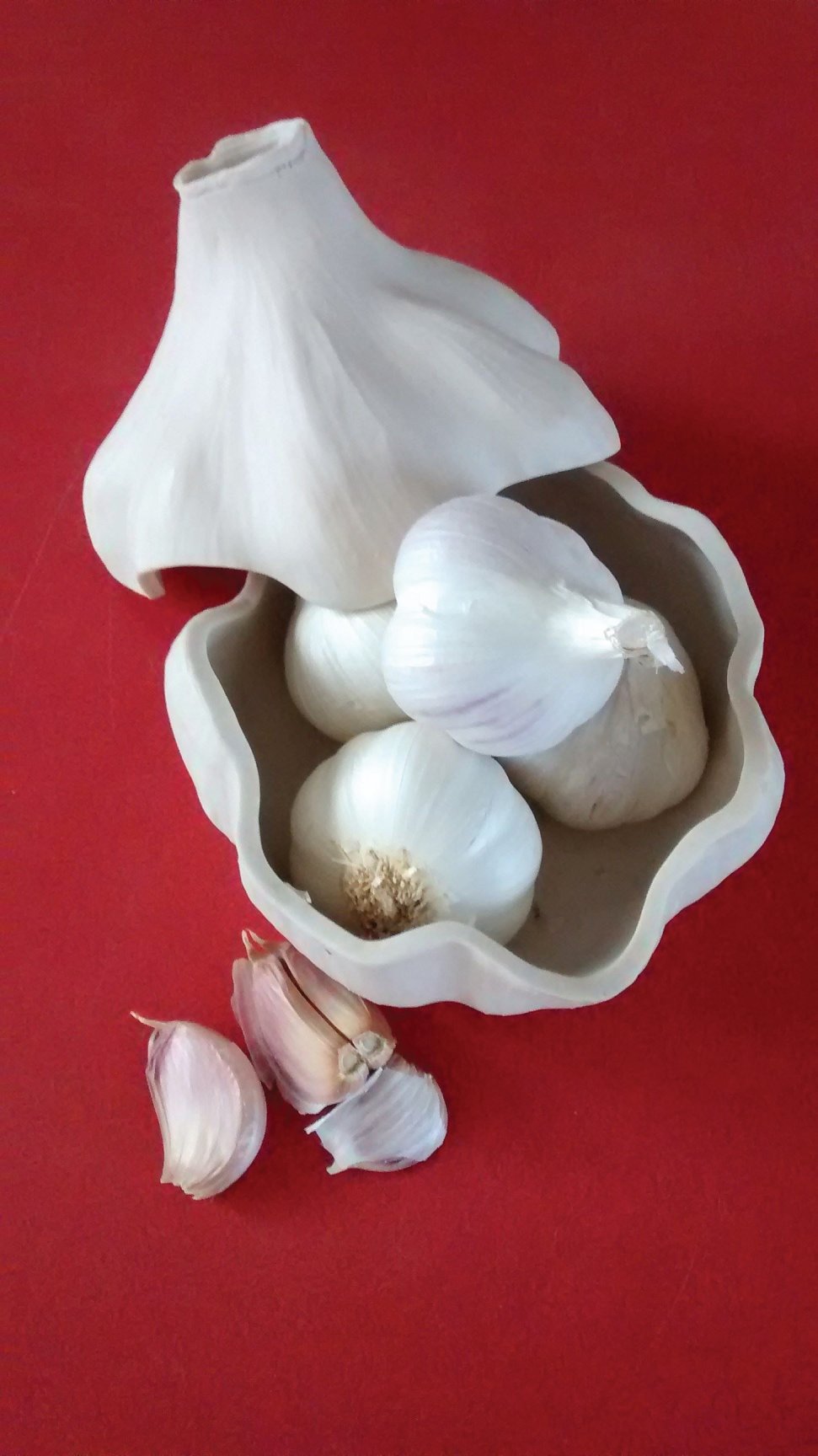 So all in all not much time for any thing else, I have though joined slimming world and having massage to try and  lose some weight and it is working be it slowly.lost 1.5 stone so far ...just another 6 to go????????
well I am tired enough to go back to bed for an hour or two as I started this again at the crack of Dawn because i couldn't sleep ....tooooo much going around the brain sparking off all those neurons.
so bye for now promise I will write more often.. and will update the website with more pics of students and my masterpieces .
Well its been nearly a year that we set up the ARTBOXuk in Whitton. I cannot believe that it has been that long already. I would like to say a big thank-you to all the artists that have showcased this year in the gallery,and a really bigger one to those artists who have given their time to help in some form or other be it looking after the gallery ,window displays or running workshops. Then a huge thank-you to Terry for his support and accepting the 12 hour shifts I spend at the workshops.Without us as a team we wouldn't be so successful.. I know this year has been very hard work and I personally have spent many a 12 hour shift doing workshops. 
The response from the workshops and gallery of work has been unanimous, The community love us.they say please carry on and stay.they said we add an exciting interest to the village. 

We now have 30 artists showcasing their crafts and its lovely hear the comments that the community make -- such as -you have such lovely things in the shop and 'the prices are so reasonable.
Here is looking forward to the future years.
Hello, Everyone, its been ages since I had the time to write something, we have been busy with workshops and commissions and its all getting on great. The summer brought us lots of new students and we had our best month of workshops in August. Now that the schools are back ,parents are booking in for some well earn't 
de-stressing  own-time... Lots of young students are taking advantage of developing their skills as they are now starting their coursework for GCSE's and A levels.Also we are now getting noticed and lots from good word of mouth.
Some adverts will be in the Southern Guardian soon to publicise the gallery and workshops telling everyone what we do here.
The sewing machine service started really well and we had some excellent feedback about our mechanic unfortunately is in suspension just as it started to get known. The mechanic is away abroad,contract working for a year. However he will come back and resume the service. 
We have a new email solely for ARTBOXuk which is now active                                  
[email protected]
The gallery phone number remains the same - 
                                  07940460446
Autumn is soon here Although the weather is more like summer still, We are changing the window displays, as they were up for July and August. it will be nice to have a fresh new look.
We have now 32 Artists showcasing which is a long way from the 5 we started with last December latest artist to join us are a creative writer and 3 jewellers who work in silver and semi precious stones(Beautiful Beautiful work) , we will put some photos up on the website in the artist work section.
What else can I tell you.
We have some events coming up -we are helping at the Centenary celebrations at the Murray park on Saturday 20th Sept, we are in Hounslow for the Parkinsons Society doing a coffee and crafts morning in November , Whitton has its Christmas street market in November too, and of course we shall have a big Party for our birthday in December -- we will be one year old on the 11th December --so  Mulled Wine and Mince pies for all our customers.
well must get on and finish some commissions  hope to hear all you suggestions and feedback as always
Regards 
Sylvie @ ARTBOXuk
Well summer is here at last and The passing community are looking up and around instead of hiding from the wind and rain. Lots of passing trade and lots of the local community joining the workshops. and loving them....We have had wonderful reviews from them - the quality of teaching and variety of the art and craft disciplines.
Half term went by so quickly we hardly have had time to change the window displays.
The Next venture for us is on Saturday when we are helping to host a Tea pARTy for the charity  'United Response'  This is a charity that supports People in the community who have learning difficulties. We will be doing some demonstrations of different crafts which you can try, They are ones we teach here at the workshops in the ARTBOXuk. there is also a display of our work which the public can buy.
This Event is on 14th June @St Edmunds Churh Hall,  Nelson Road  Whitton
 from 3pm - 6pm
Then we are Hosting our Open studios at the end of June with the Richmond Open House Studio Exhibitions. Starting 27th June 2014 to 6th July 2014
We shall be having taster craft sessions at some times during these dates.
We also now have an In house Sewing machine mechanic who will service and repair your machines. Just bring them in to the gallery/workshop premises.
Talking about sewing machines I taught a lovely 9 year old young lady her first sewing lesson on a beautifully decorated old singer hand propelled machine. She did so well and produced an original designed cushion for her dad (for Fathers Day) well done....  You will be able to see the photos in the students gallery on the website soon (permission to use them granted by her mum) 
Finally I would like to thank all of you who have taken the time to read and to reply to the blog- I love reading your messages and it is so nice to have returning reviews . Please keep them coming . It gives the inspiration to keep writing and sharing what we are doing and what we are planning to do in the future.  Please look on the website too and give us your thoughts and any ideas you may have for us to improve
our service
Happy Crafting
Sylvie
XXX
Hello everyone ,
Thank-you all for your lovely messages i really enjoy reading them - Don't forget to suggest any ideas you might have to help us get even better.
April has started with some better weather and has brought the community out into the High Street and -hence they are starting to notice us (even though we have been here now for 12 weeks) The response s to the project we are offering is just getting better and better we have increased the numbers joining and inquiring about workshops . We are still a long way off our targets but I know it takes time to get established so we have kept the reduction in price of workshops at £20.
I just want to say a big thanks to all the support we are getting from the participating community and also to the few hardworking artists who help in the gallery and workshops.it will always be appreciated
We have a program of activities now on a fixed regime and some new added ones for the EASTER break. details are on the events page of the website.
We have now 23 Artists and craft-people showcasing their work ,which impressed our visitor - Vince Cable MP. who came to the village just to visit us. we explained how we cant get a grant to help us - Because this non profit organisation has already started - why you say? what logical reason? NO there i'snt one? The community like the project, But the ARTS COUNCIL.LOTTERY, will only fund something that is untried not trialled and that may not work. the fact we have researched, tried,and put our own money in to see that it will in time be successful is not good enough to Warrant a grant to help us survive the first year. How Daft is that. Your view would be good to hear!!! well i am out of page - so better stop now and do some paper work--AHHHHHHHH...regards S
Its now February 13th,  - When will it be summer and sunny and warm ,its still cold and wetter than ever. I think twice about braving the weather and patio going down to the studio, Although I always get down there eventually. I made some lovely heart dishes with roses and don't faint 'NO BUTTERFLIES' on them. It was just too much with some on them Ill up load them when they are finished. I also finished some commissions of door plates. I must finish my dragon ,I started it months ago with every thing that has happened in the ARTBOXuk Gallery and workshop there just hasn't been the time. I don't know if any one feels the same but I feel so weary and tired all the time. Is it because there is no sun? or is it too much work? who knows.
We have some specials on at the workshop for the next two months to cheer everyone up. come and see what cooking.......
bye for now
S
XX

February is here !!!!!!!!!! cold , windy, and humm well a bit depressing - I see people walking passed the gallery with their heads hung low, rushing to get out of the horrid weather. They sometimes shelter in the doorway I don't blame them I would too.But the days ARE getting longer.
What they all should do is come and take advantage of our
                              February and March Madness offer !
                                   £5-00 off a 2 hour workshop.
They can come in and from the cold and learn or improve a skill for 2014. We have such Talented artists here who are willing to share their knowledge. Arty Party time is Starting again 11years + at the Gallery workshop or under this age at your own venue- Kids love art and crafts - and its a learning experience they will remember.
The Quilting and  painting on canvas workshops are starting to produce some finished work now -  photos to follow soon.
We have daytime and evening workshops so their is something for everyone. come and visit us and have a chat if you are near us.
One Other thing that I would like to say or ask actually is about -'grants for the Arts'
or any other grant it seems. How is it, if you want a apply for a grant to improve or help a good project that is researched and started. you don't qualify! even if you have them say - yes its a great idea you would get funding.  As soon as they ask when do you want it to start they say that they dont fund an existing project or one that has started. What logic is that! --- to fund something that has not been trialled and may not work and then to reject a good project which is trialled and there is a need for and the public want. We would love to give reductions on courses/workshop sessions to elderly, students those on benefits but as a new business we can't do that . -- Things need to change I think -- What do you think.

Well Hello everyone,
We are into the new year with the WACO / ARTBOXuk SHOP and have put new displays in both windows, Pop in and take look - tell us what you think. We would love to hear your views.
The Workshops start this week coming - we have Learning or improving your sewing on Tuesday 7th Jan, Pottery (slab building on Thursday 9th Jan, Making your own Tarot Cards or Rune Stones on Tuesday 14th ( then learn how to use them in another workshop later on) Coming up are work-shops for Drawing , Card- making, Beading and en-caustic (wax) painting and many more. Please look on the website  (Waco workshops) for dates and more info - or pop into the shop and have a chat.
Hello Everyone, well it is December and my life has gone mad. Not only am I enjoying the supply teaching at a lovely local school with some gorgeous little ones from reception and nursery,
                  We have finally acquired the shop in Whitton.
We are working hard to set it up and hope to be opening on Tuesday next week
So we are ......CALLING ALL ARTISTS FROM WHITTON AND LOCAL AREAS.
WE ARE OPENING A SMALL GALLERY SHOP IN WHITTON SO THAT WE ARTISTS/CRAFT-PEOPLE  CAN ADVERTISE AND SELL OUR CRAFT-WORK/PAINTINGS .   IF YOU ARE INTERESTED ON JOINING ;-  '
                         WACO                                                            

                      THE WHITTON ARTISTS CO-OPERATIVE'                                           

PLEASE CONTACT ME ASAP, EITHER THROUGH FACE BOOK,EMAIL OR THE WEBSITE WITH A DESCRIPTION AND PHOTOS OF YOUR WORK 
[email protected]
THERE WILL BE LIMITED SPACES SO GALLERY SPACE WILL BE ON A FIRST COME FIRST SERVED BASIS --BUT YOUR WORK MUST BE ; HANDMADE AND OF A HIGH QUALITY THERE WILL BE A LIMIT ON SIMILAR ART/CRAFT DISCIPLINES
(Exhibition space will be affordable and priced by the Square Metre or shelf size on a monthly basis.)
(Payment for space will be 1 month in advance with a two week deposit. Two weeks notice will be required to leave the group.)
                         THE EARLY BIRD GETS THE WORM.
Hope to meet all you local artists and craft people soon regards Sylvie XXX

Well Its nearly The Christmas month of December. and we are all I expect looking for those unique gifts for family and friends. I had a lovely surprise this morning !!!!!
The ARTBOXuk has now acquired the shop in Whitton at last. We hopefully will be able to move in next week. So I am looking for Local artists (MUST BE LOCAL)to form a co-operative and share the space to exhibit and sell their own handmade/painted crafts - What will it will be called  -WHAT DO YOU THINK?

WHITTON ART AND CRAFTS

WHITTON ARTIST MARKET
ARTISTS OF WHITTON
WHITTON ART AND CRAFT EMPORIUM
WHITTON ARTISTS GROUP
Send me your suggestions and if you are local to Whitton and would like to join our group please contact me through the website blog or email me directly. Spaces will be limited so the early birds will catch these worms. Providing you are local and your work is a high quality you will be welcome to join us.

/