#Education in a wide range of Art and Crafts
#Commissions available at affordable prices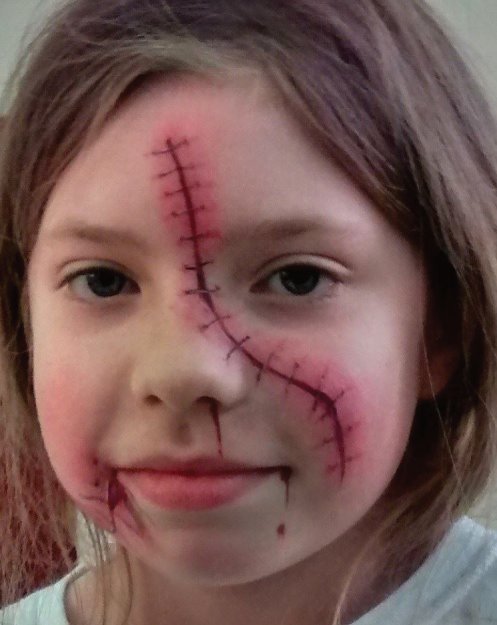 Hello . Soon Christmas will be here and a new year, mornings and nights already are dark 'Again'. so how can we combat that?  well !!!  come and do a workshops make some Christmas presents. take your mind off that bad weather and come in from the cold and be creative-- you could even make your own presents- there is still time..  SO
come to a workshop, times and details are on the website - take a look..
Halloween is here too, so we will again be painting scary faces scars and skin flaps for your trick and treating.
so if you are around Whitton and need a scary makeover.
See the website for dates and where we will be....  for the details. 
I am also doing some Winter craft fairs -so if you would like a special present come and see what I have to offer porcelain, paintings and fabric bespoke gifts such as the garlic holder below or any of the other great ideas .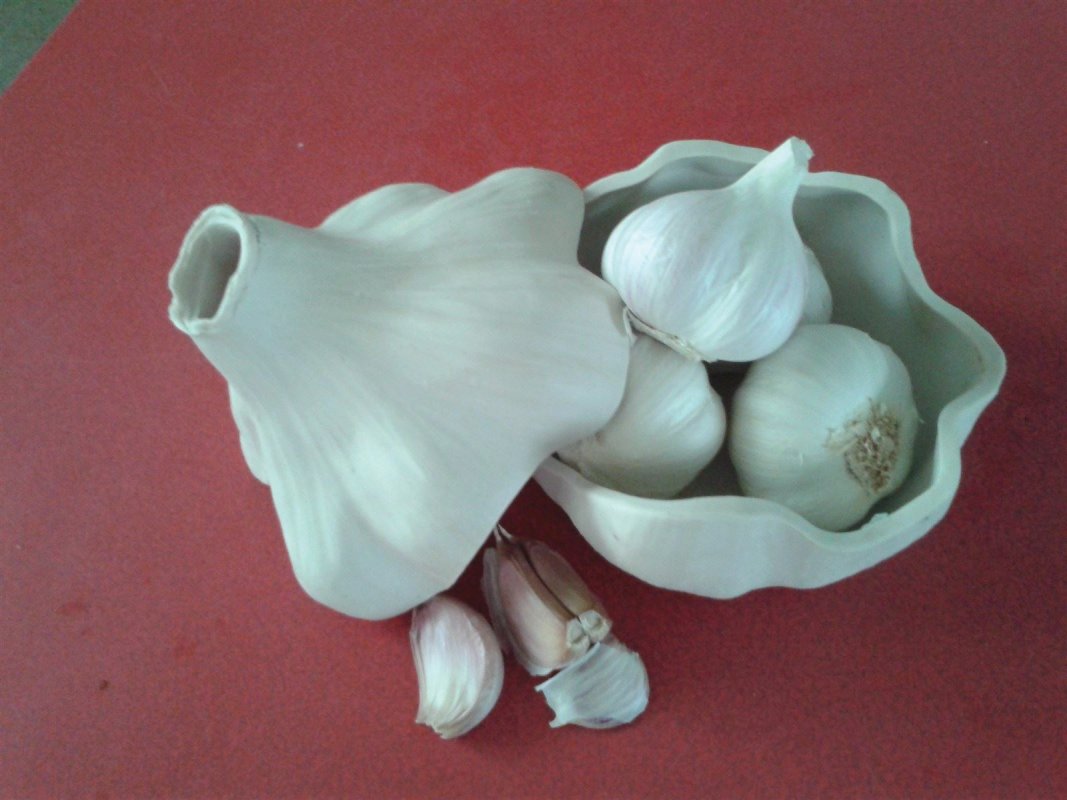 details of the venues are on the website.... on the Whats on page. 
In the meantime            
Happy Halloween    
Hello . Very soon Christmas will be here and a new year again, the mornings and nights already are dark. so how can we combat that?  well !!!  come and do a workshops make some Christmas presents. take your mind off that bad weather and come in from the cold.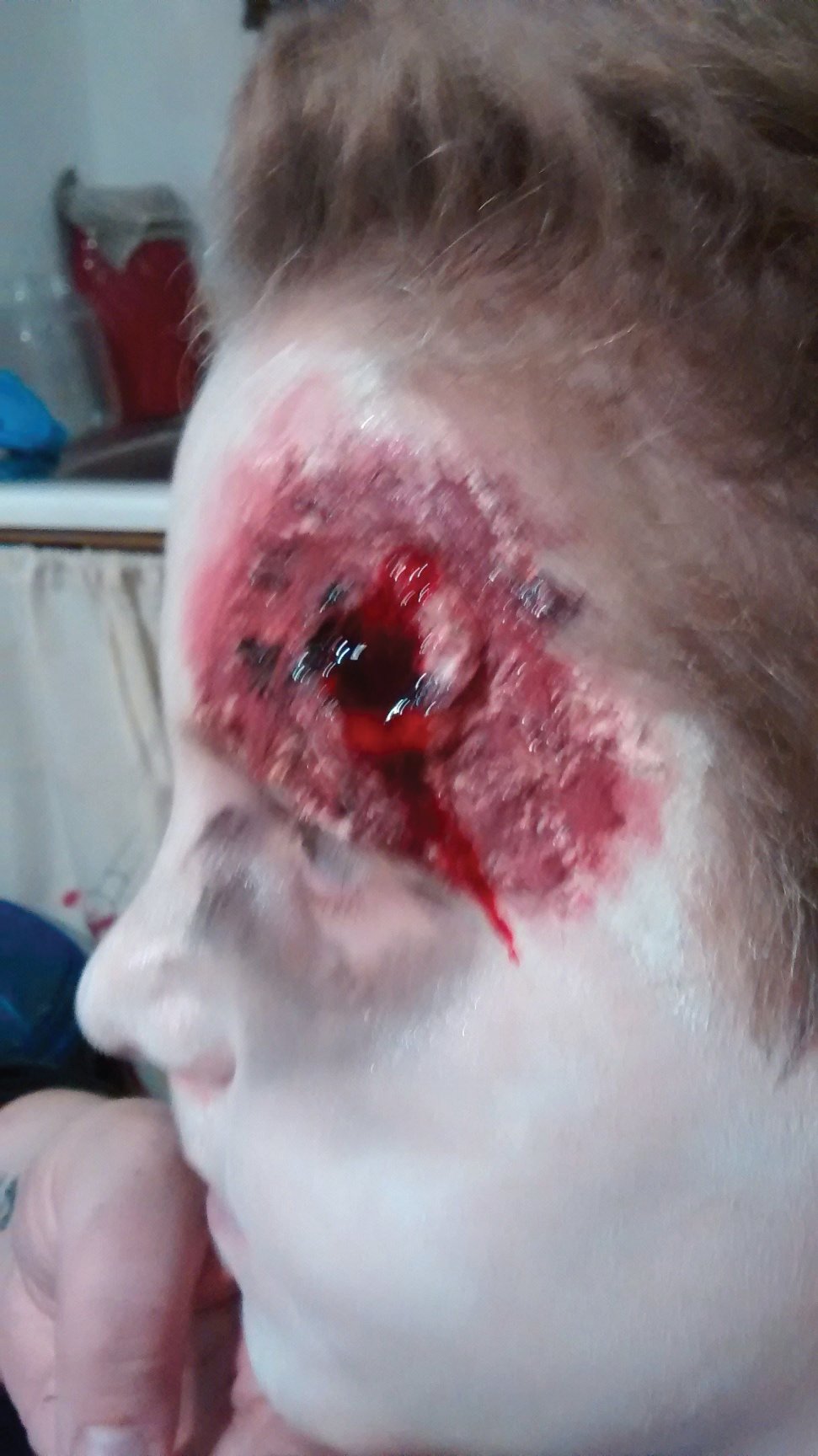 Halloween is here too so we are painting scary faces on the 31st for you trick and treating.
so if you are around Whitton and need a scary makeover
see the website  
for details  Click ARTBOXuk 
Happy Halloween
Hello its now August,I really do not know where this year has gone.I have sort of got over the losing of the gallery and now seem to have more time for my self and family and mainly the garden. This year it looks amazing, the flowers ,colours and feeling when walking or sitting in it is just brilliant. Moving to the community centre I think now was a godsend.
I think I was so consumed with the gallery /shop, I had lost myself. Now I have found myself again, and I am still teaching- that to me is brilliant.
The Centre is so handy just round the corner,the people are lovely,the room is airy and light ,we can have as many tables as we want - just the job for the craft workshops.
At the moment we are working on a community project for Twickenham Museum -a back drop for an exhibition about
 'The Footballer of Looes'  who kicked a football into no-mans land during the first world war. it needs to be completed by September.
as well as this I am teaching Machine Sewing, Painting and Drawing, decoupage ,Silkpainting and Pottery. in another 3 x 2 hour workshops.
I am going to have some dinner now so will finish later.
Well its been nearly a year that we set up the ARTBOXuk in Whitton. I cannot believe that it has been that long already. I would like to say a big thank-you to all the artists that have showcased this year in the gallery,and a really bigger one to those artists who have given their time to help in some form or other be it looking after the gallery ,window displays or running workshops. Then a huge thank-you to Terry for his support and accepting the 12 hour shifts I spend at the workshops.Without us as a team we wouldn't be so successful.. I know this year has been very hard work and I personally have spent many a 12 hour shift doing workshops. 
The response from the workshops and gallery of work has been unanimous, The community love us.they say please carry on and stay.they said we add an exciting interest to the village. 

We now have 30 artists showcasing their crafts and its lovely hear the comments that the community make -- such as -you have such lovely things in the shop and 'the prices are so reasonable.
Here is looking forward to the future years.
Hello everyone - ARThouse Open Studios is now under way, and we have had an excellent response at my own studio and at the gallery in the high street. Thank-you to every one who has helped so far especially Jean who has work like myself,tirelessly to make it all run smoothly. We have a lovely display of work in the gallery and a wide range of fully tutored Art & Craft workshops. We now offer sewing machine servicing and repairs,which is very popular.
The 'Arty Partys' are very popular and are a great success.we have done some silk painting . sewing  Banners, making clay animals and cup cakes.

come and visit us at the gallery -15 the high street Whitton TW2 7LA and see what we are offering....... see you all soon XX

Well summer is here at last and The passing community are looking up and around instead of hiding from the wind and rain. Lots of passing trade and lots of the local community joining the workshops. and loving them....We have had wonderful reviews from them - the quality of teaching and variety of the art and craft disciplines.
Half term went by so quickly we hardly have had time to change the window displays.
The Next venture for us is on Saturday when we are helping to host a Tea pARTy for the charity  'United Response'  This is a charity that supports People in the community who have learning difficulties. We will be doing some demonstrations of different crafts which you can try, They are ones we teach here at the workshops in the ARTBOXuk. there is also a display of our work which the public can buy.
This Event is on 14th June @St Edmunds Churh Hall,  Nelson Road  Whitton
 from 3pm - 6pm
Then we are Hosting our Open studios at the end of June with the Richmond Open House Studio Exhibitions. Starting 27th June 2014 to 6th July 2014
We shall be having taster craft sessions at some times during these dates.
We also now have an In house Sewing machine mechanic who will service and repair your machines. Just bring them in to the gallery/workshop premises.
Talking about sewing machines I taught a lovely 9 year old young lady her first sewing lesson on a beautifully decorated old singer hand propelled machine. She did so well and produced an original designed cushion for her dad (for Fathers Day) well done....  You will be able to see the photos in the students gallery on the website soon (permission to use them granted by her mum) 
Finally I would like to thank all of you who have taken the time to read and to reply to the blog- I love reading your messages and it is so nice to have returning reviews . Please keep them coming . It gives the inspiration to keep writing and sharing what we are doing and what we are planning to do in the future.  Please look on the website too and give us your thoughts and any ideas you may have for us to improve
our service
Happy Crafting
Sylvie
XXX
Hello Everyone, well it is December and my life has gone mad. Not only am I enjoying the supply teaching at a lovely local school with some gorgeous little ones from reception and nursery,
                  We have finally acquired the shop in Whitton.
We are working hard to set it up and hope to be opening on Tuesday next week
So we are ......CALLING ALL ARTISTS FROM WHITTON AND LOCAL AREAS.
WE ARE OPENING A SMALL GALLERY SHOP IN WHITTON SO THAT WE ARTISTS/CRAFT-PEOPLE  CAN ADVERTISE AND SELL OUR CRAFT-WORK/PAINTINGS .   IF YOU ARE INTERESTED ON JOINING ;-  '
                         WACO                                                            

                      THE WHITTON ARTISTS CO-OPERATIVE'                                           

PLEASE CONTACT ME ASAP, EITHER THROUGH FACE BOOK,EMAIL OR THE WEBSITE WITH A DESCRIPTION AND PHOTOS OF YOUR WORK 
[email protected]
THERE WILL BE LIMITED SPACES SO GALLERY SPACE WILL BE ON A FIRST COME FIRST SERVED BASIS --BUT YOUR WORK MUST BE ; HANDMADE AND OF A HIGH QUALITY THERE WILL BE A LIMIT ON SIMILAR ART/CRAFT DISCIPLINES
(Exhibition space will be affordable and priced by the Square Metre or shelf size on a monthly basis.)
(Payment for space will be 1 month in advance with a two week deposit. Two weeks notice will be required to leave the group.)
                         THE EARLY BIRD GETS THE WORM.
Hope to meet all you local artists and craft people soon regards Sylvie XXX

Hello out there - well what have I been doing apart from applying for teaching posts. I have submitted work for 2 Exhibitions, and have been working in the studio on some new pieces using fabric . Some successes and humm! - some whoopsies -The fabric was too thin on some porcelain pieces and disintegrated during the firing. Those that have come out well, will - when they are glazed be lovely - providing they don't warp too much or collapse completely.
I am still teaching my Art students' privately and giving help and advice as well as practical help in developing their skills in drawing ,painting and design.
The workshops are doing well too I have 2 new students. lovely ...
But I still have spaces for 2 more, then I will be full on the Saturday sessions and if new comers want to join after this I will make an extra time slot and have 3 sessions on Saturdays. When the better weather comes in the spring I will offer an evening session too . Unless of course there are some of you out there who want to brave the winter dark evenings and join me - I am there anyway- listing to the radio singing along - its a good job no one can hear -my art is much better quality than my singing    hahaha 
well I am getting sleepy now , its 04.38 am and really should try to sleep I must write an artists statement tomorrow for the exhibition.photograph some pieces and get them to the gallery before the deadline.
Bye for now --  tell me what you artists out there are up too!!!
Well its been, a while since my last blog posting, I have been working hard in the studio.I have been painting on canvas, making ceramics. I am at the moment working on two ceramic pieces (porcelain) for an exhibition at Orleans Gallery Richmond in October and towards one in the spring. which will be taking place in at Albans.(fingers Crossed)
The workshops are running well but there are spaces which would be nice to fill. 
I have joined a jewellery class for my self ,to develop my own skills and maybe in a few years maybe I can make to sell and add it to my teaching.
Private tuition is going well too.  The students are working on developing their skills in design and drawing for their college courses and portfolio preparation for interview at university.
The Studio sometimes looks like a bombs hit it especially at the end of a work session, we have so much equipment now its hard to find a space for it. Hummm so what have we done?  ....... we bought some candle making stuff. We are going to make candles to sell with the porcelain vessels. lovely scented ones- cinnamon,Lemon grass, and mixed spice-- lovely christmassy smells.

Well if I'm to finish this canvas by Tuesday i have to get to work
Tell me what art work you are working on. bye for now.
/